Torrevieja is a destination of the Valencian Community located on the coast of the region of the Vega Baja del Segura. In its origins, it was a town linked to salt production, fishing and navigation; however, from the 60s, the great transformation of the municipality began due to tourism and construction activity. The model of tourist growth was based on the residential aspect on the construction of new settlements located on the coastal strip or, in the pre-existing urban nucleus, for seasonal accommodation as a second residence.
Torrevieja is in a place of high landscape and ecological value on the shores of the Mediterranean Sea and next to the lagoons of La Mata and Torrevieja. It is the fifth city in number of inhabitants of the Valencian Community and the third in the province of Alicante.
The municipality has specialized in the service sector, especially in activities associated with tourism, becoming a tourist destination dominated by second homes whose main attraction has been "sun and beach", but with the challenge of enhancing natural and cultural resources with great potential.
They are working hard to build a roadmap based on advanced tourism planning and management, which allows the implementation of a series of actions oriented to the needs of the current tourist city and its rank as a service centre in the south of the Valencian Community. You can consult data about the city in sites of general use on the Internet, such as Wikipedia and others belonging to the City Council, such as those maintained by: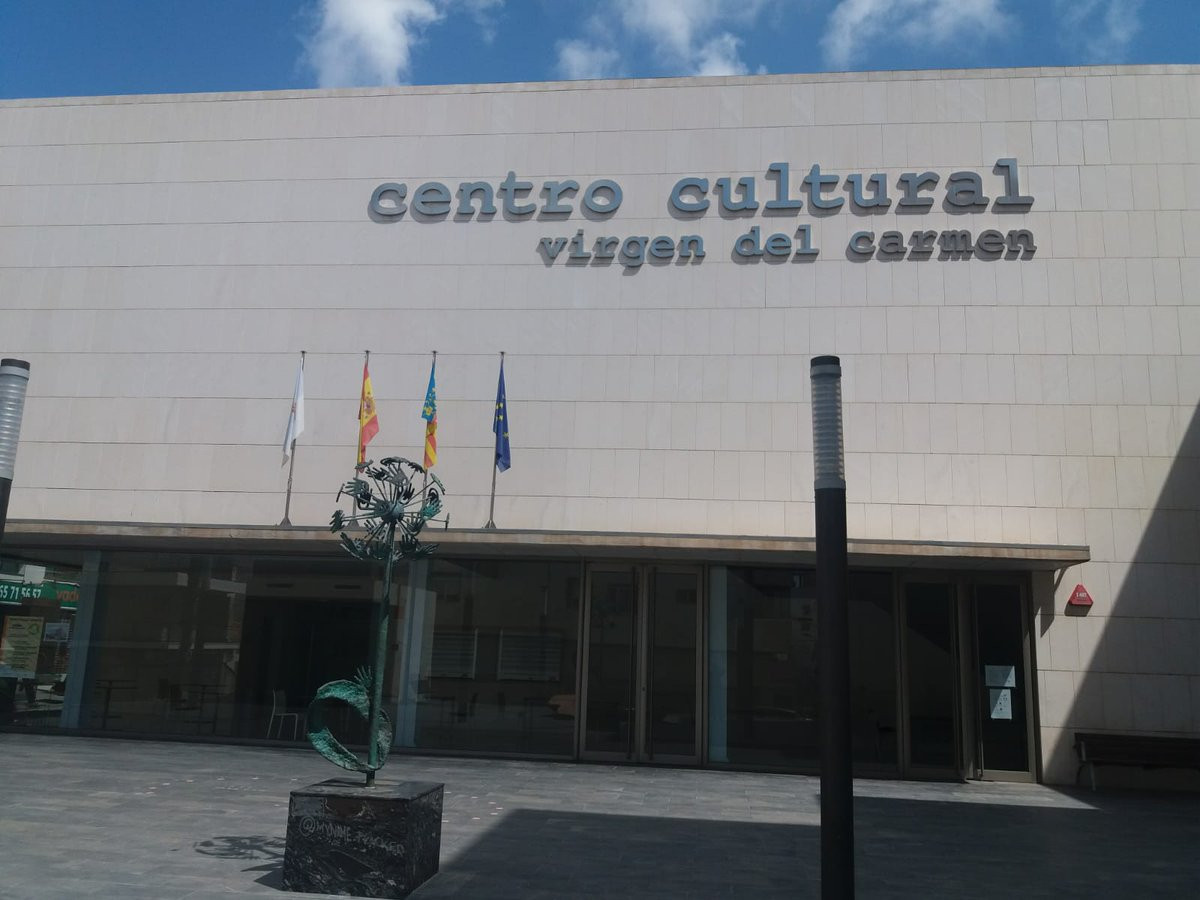 Within an avant-garde space and following the current trend of contemporary architecture, designed by the architects Dorthe M. Gammerlgaard and Víctor Rodríguez Pertusa, we find the Virgen del Carmen Cultural Centre, where a multitude of cultural activities of different local groups take place daily: exhibitions, courses and workshops, conferences, representation of plays, concerts, etc.
It has an exhibition hall and an auditorium with a capacity for 320 people, and this centre is also the permanent venue for postgraduate and master courses at the Miguel Hernández University.